Our Building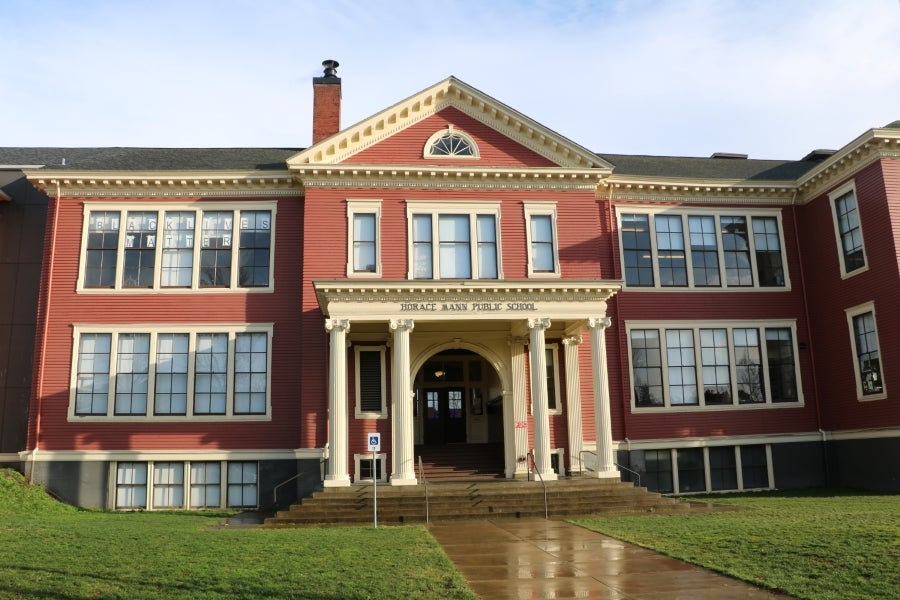 Nova High School is in the historically landmarked Horace Mann building . Built in 1903, it served until 1968 as an elementary school. Nova moved into the building in 1970 and remained there until 2009 for remodeling.
The project, completed in Feb. 2015, included seismic and modernization improvements to the 33,000-square-foot existing building and a 15,000-aquare-foot wing constructed on the north side of the property.
The modernization included complete mechanical, electrical and plumbing upgrades, new exterior siding, refurbished windows, interior finishes and technology improvements. Earthquake safety, life safety and accessibility (ADA) improvements were also addressed.
An additional vehicle entrance was added for a reconfigured parking lot area and rain gardens installed to improve storm water discharge.
Renovations were completed in 2015 and Nova moved back in.