About
About Nova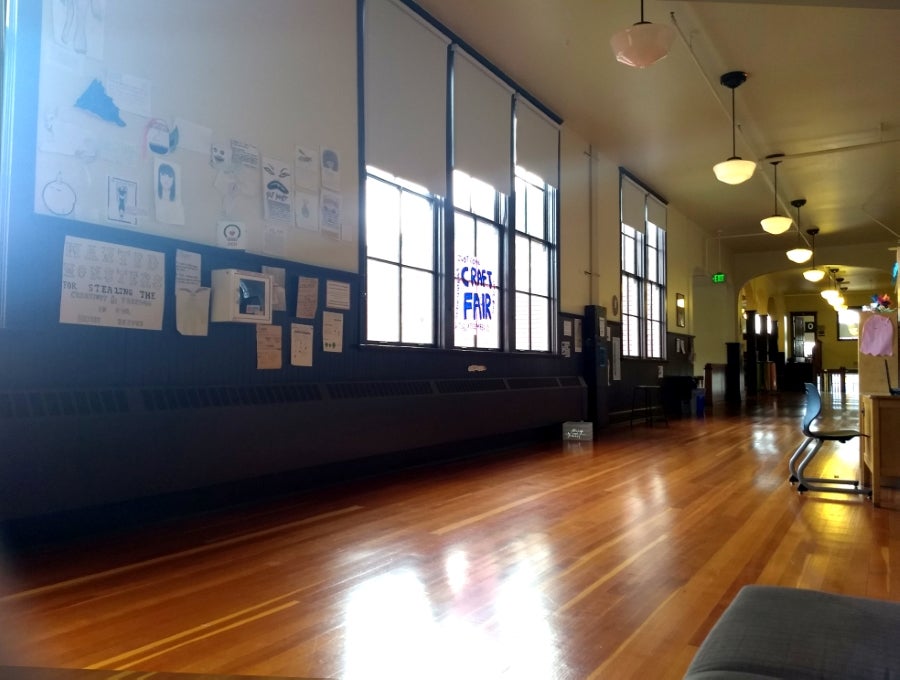 Contact Us
2410 E. Cherry St.
Seattle, WA 98122
Main Office: 206-252-3500
Fax: 206-252-3501
Principal: Eyva Winet (they/them)
edwinet@seattleschools.org
Nova is a liberatory learning space where students, staff, families, and our community partners work collaboratively to move through cycles of growth which include healing, celebration, scholarship, reflection, creation, and action. Through these cycles, we deconstruct systems of power and privilege and rebuild ourselves, our school, and our communities with different ways of being. By decentering whiteness, patriarchy, hetero- and cis-normativity, and able bodies, and by embracing neurodiversity, we are revisioning educational communities as spaces where students' needs are met, growth is the metric that matters, and behavior is understood as a form of communication. We are creating a space where bodies, minds, and spirits are treated with compassion and consent and where systemic harm is transformed into healing, creation, and action.
Nova's innovative teaching and learning approach provides inquiry based instruction where students apply their learning through application, performance, and portfolio-based assessment. Nova is a non-graded competency-based program with a long history of successfully transitioning students into their post high school college and career goals. Our coordinating system provides a robust and individualized advisor and mentor for every student. Students share decision making and learn individual and social responsibility in a personalized and safe environment. Nova operates with a growth mindset where we build into our curriculum and our committee and advisory systems academic, social, and emotional development.
How Nova Works
---
Enroll at Nova
Please note that Nova is an Alternative Learning Experience school. We are able to create individualized learning plans for students, however, here are some of our Nova agreements and requirements (a full list of the norms). Please consider if you and your family are able to adhere to these agreements and requirements before coming to Nova.
The student signs in daily or text/call/email excused absence.
Students need to be active in their communication and education. The student attends and participates in the schedule they create with their coordinator.
Family communication goes through the student and the coordinator, not individual teachers. The student facilitates family meetings as needed (when requested by student, family, or coordinator). Nova does not call home to report absences each day.
The student participates in school decision making through coor and committees. The student attends Coor weekly, on Mondays.
Each department has developed social justice competencies that are integrated into classes students will take to acquire the credits in Language Arts, History, Science, Art, and Math to move toward graduation. The student is actively involved in classes and projects where they will engage with social justice competencies.
To learn more about Nova:
Stay tuned for more information on Orientations for 2023-24 transfer students.
To enroll at Nova for 8th Graders:
If you are participating in the Open Enrollment for a current SPS student, please submit the school choice application through The Source, which will allow you to review the receipt status of your application. If you are using a pdf form, e-mail your completed form to schoolchoice@seattleschools.org.
Visit Schools Choice to access PDF's of the School Choice Form.
Open enrollment for 2024-2025 will be posted on the SPS Website in January.
To enroll at Nova as a 2023-24 high school transfer student within SPS:
Visit the SPS enrollment website and submit the School Option Form to the Admissions Office.
To enroll at Nova for high school as a non-resident, living outside Seattle city limits:
Non-resident enrollment timeline is only from June 1st to August 31st of any year.